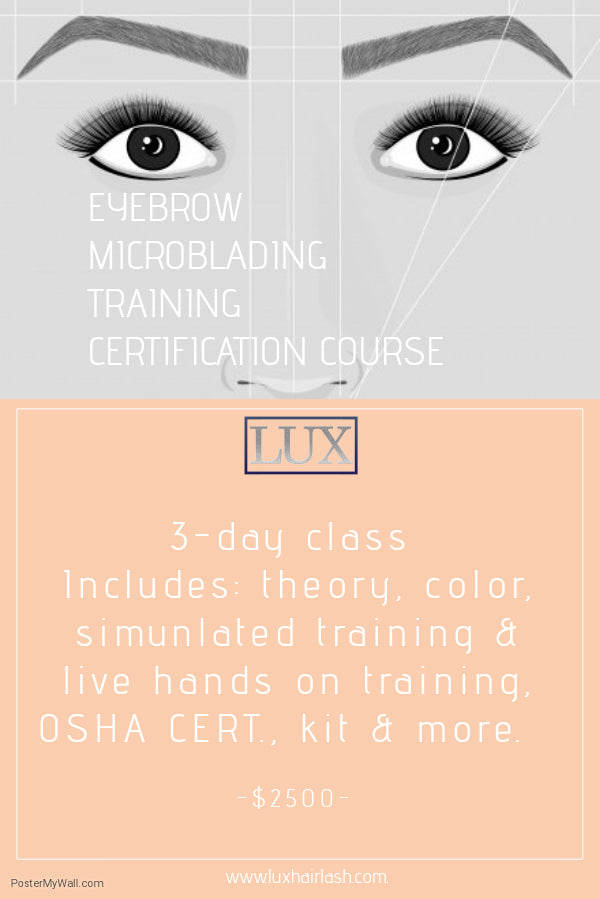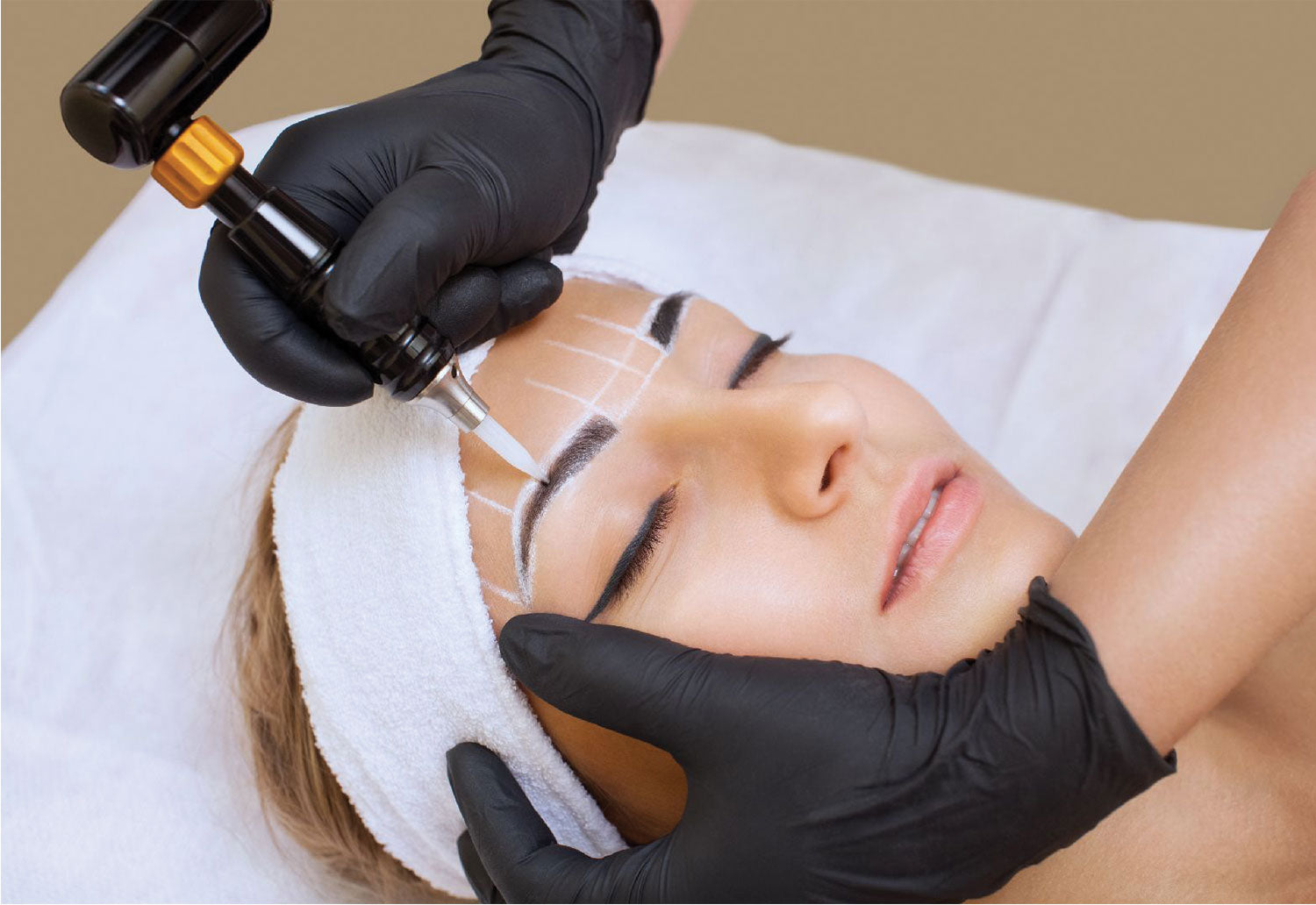 Eyebrow Microblading Certification Course
Practice Makes Perfect and Symmetry is Everything!! The two phrases Lux Microblading educators and students live by.
All students are given the Lux Brow Book which consists of left and right eyebrow drawing assignments. During the 3-Day training course students will work with the tools of the business to practice stroke technique and depth penetration. Other topics such as color theory, brow bone structure, symmetry, proportions, safety and client after care will be reviewed.
Lux Lash educators have spent countless hours training and refining their skills in order to be able train other offering the most in-depth and concise eyebrow microblading (PMU) curriculum and training course. When certified, Lux students feel empowered in themselves, confident in their technique and prepared to excel in their business. Students can continue to learn with complimentary refresher courses, student discounts, and continued support even after  certification.
Curriculum:
Microblading using the hand tool
Skin Anatomy
Client Consultation
Eyebrow Design & Measurement
Eyebrow Anesthetics Application
Blade sizes / Using Manual Microblading
Workplace Health & Safety, Sanitation, and Sterilization procedures
Skin Tone, color selection, and color mix
Skin Structure
Tools and Materials: Setting Up Your Work Station
Hand tool Education
Needle Usage for Eyebrow
Aftercare
Microblading Technique with Hand Tool
Infection Prevention & Control
Sterilization & Disinfection
Hands on practice on artificial skin and on a live model
Business Setup and Requirements
Marketing your business
Classes are 1on1. Please call to schedule (443) 743-4338
Vendor: Lux Hair & Lash
Eyebrow Microblading Certification Course