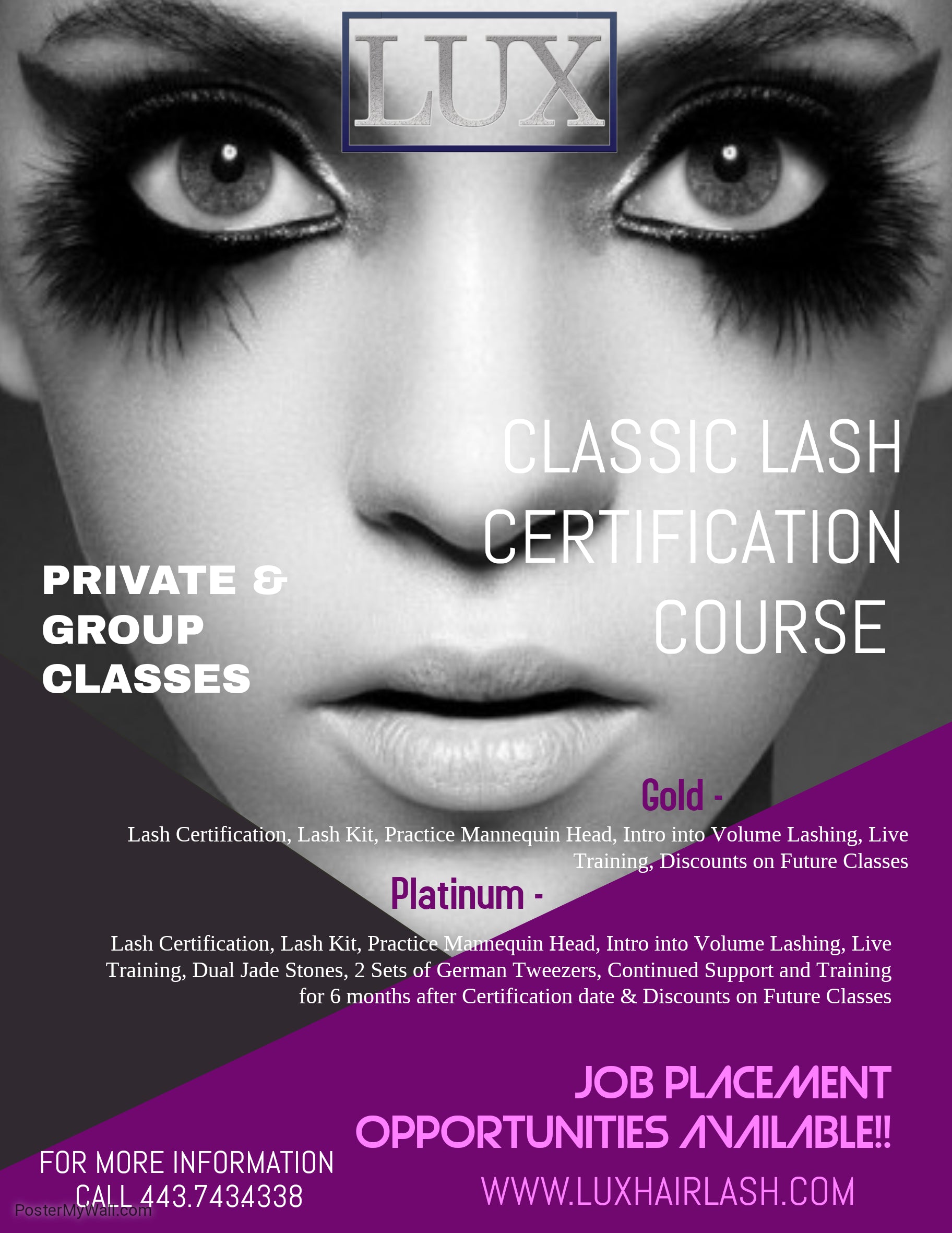 Classic Lash Extension Certification Course
The exploding market for eyelash extensions is projected to reach more than $1.75 Billion USD by 2023. The high demand gives opportunities for lash artists to grow in the industry. Lash artists have an advantageous position in the ever-growing beauty industry.
Lux Lash educators have spent countless hours training and refining their skills in order to be able train other offering the most in-depth and concise Classic lash curriculum and training course. When certified, Lux students feel empowered in themselves, confident in lash technique and prepared to excel in their business. Students can continue to learn with complimentary refresher courses, student discounts, and educator support even after certification.
Curriculum:
Eyelash Anatomy and Growth
– Product and Tool Expertise
– Top Tweezer Practices
– Classic Lash Application Method
– Isolation Techniques
– Eye Taping
– Adhesive Safety
– Preparation Before Appointments
– Reactions and Sensitivities
– Client Consultation
– Proper Hygiene and Safety
– When Not To Lash
– Advanced Lash Styles
– Maintaining Healthy Lashes
– Aftercare Techniques
– Proper Lash Curl, Length and Diameter
– Classic Lash Fills
– Lash Removal
– Client Retention and Pricing
– Marketing and Social Media
Vendor: Lux Hair & Lash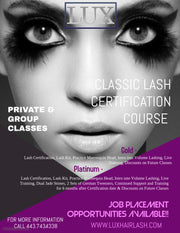 Classic Lash Extension Certification Course