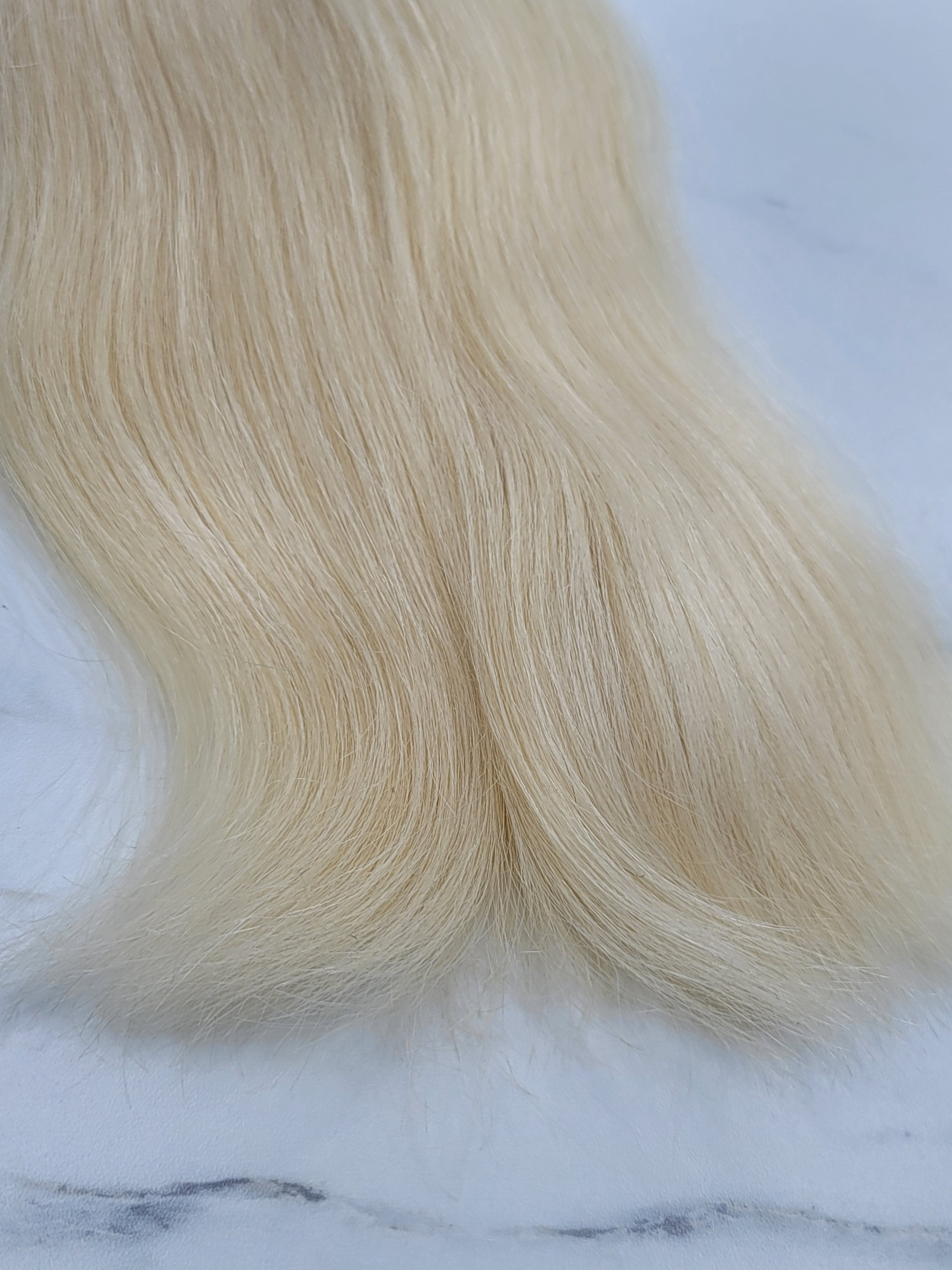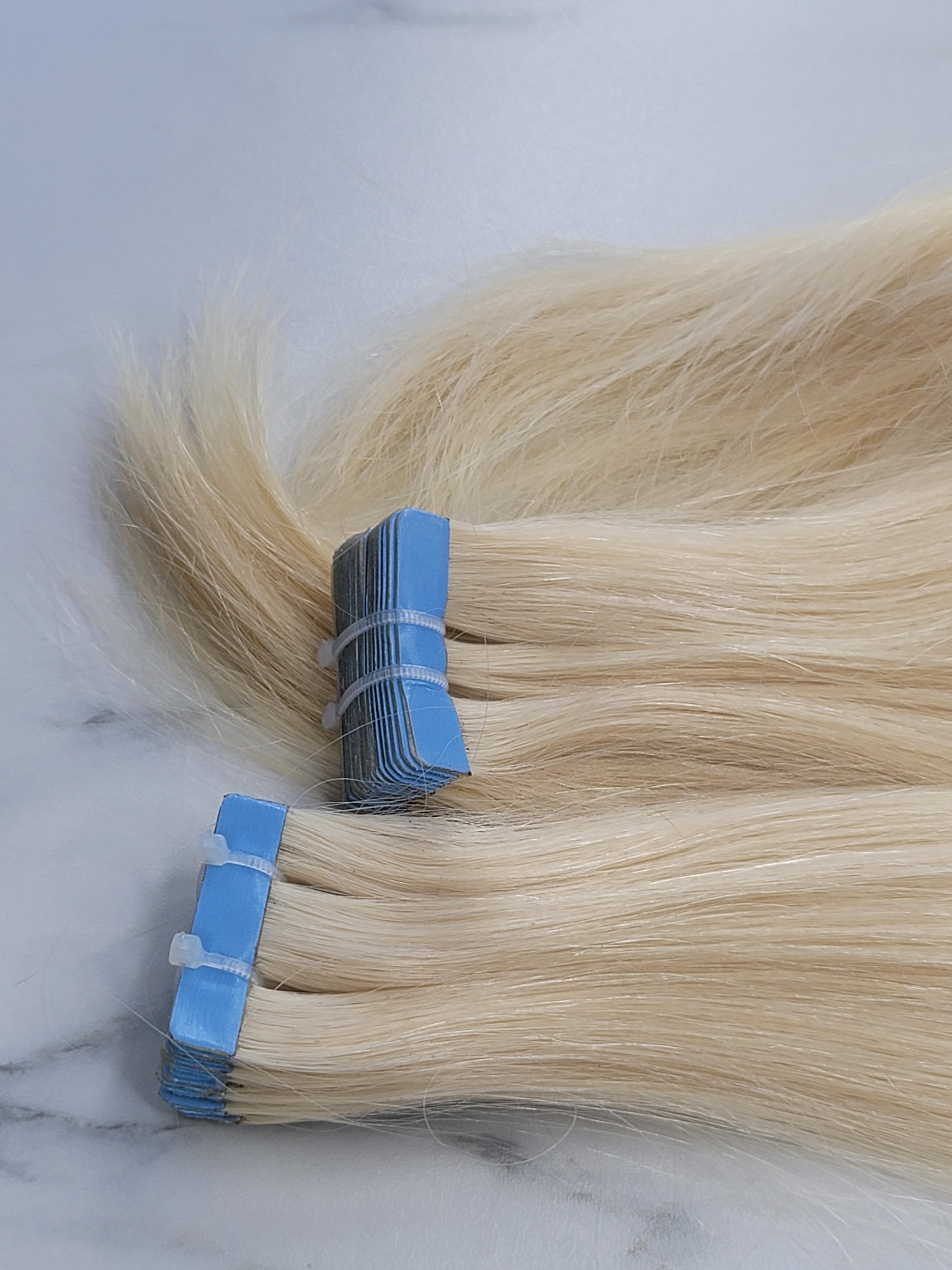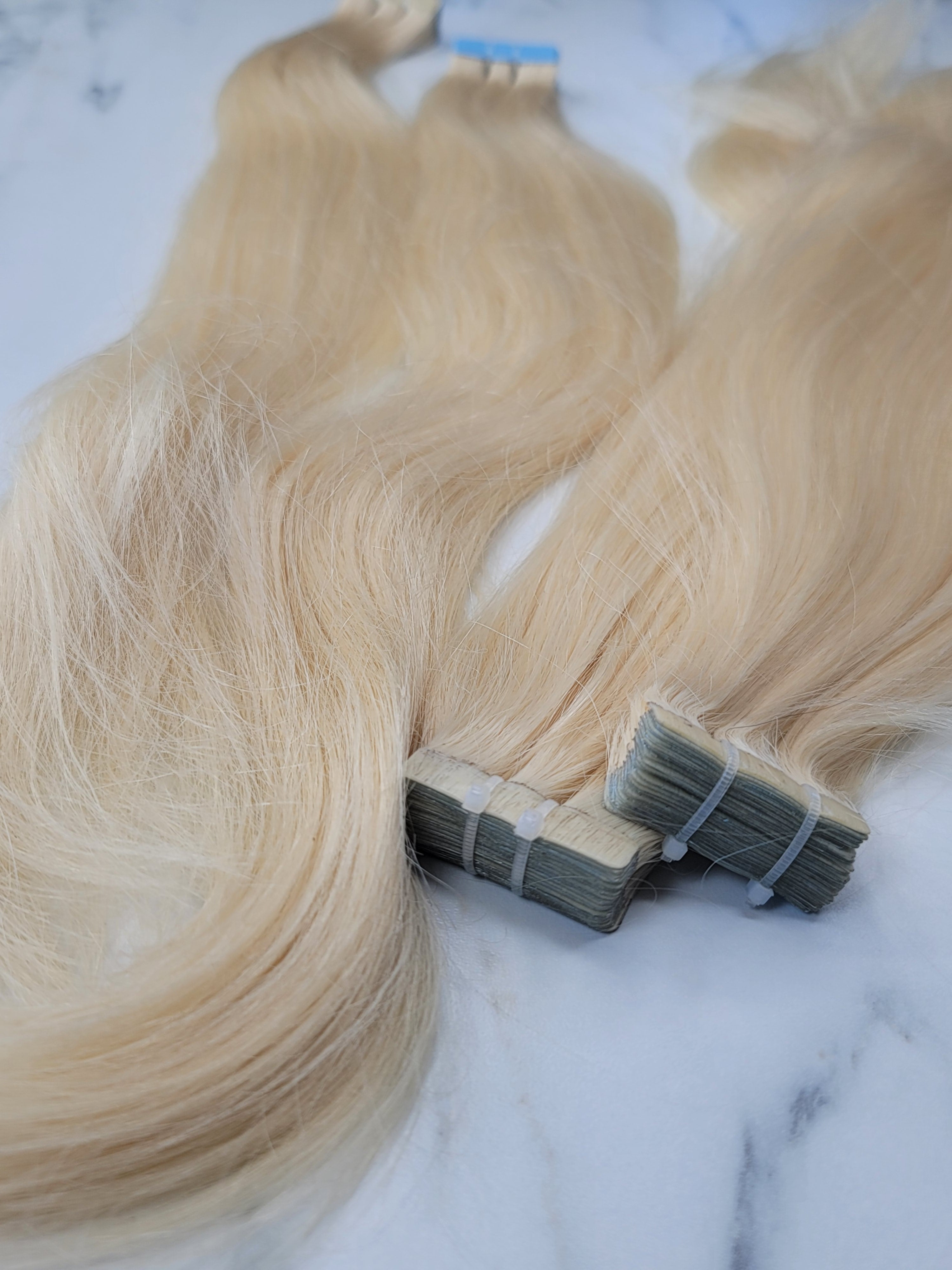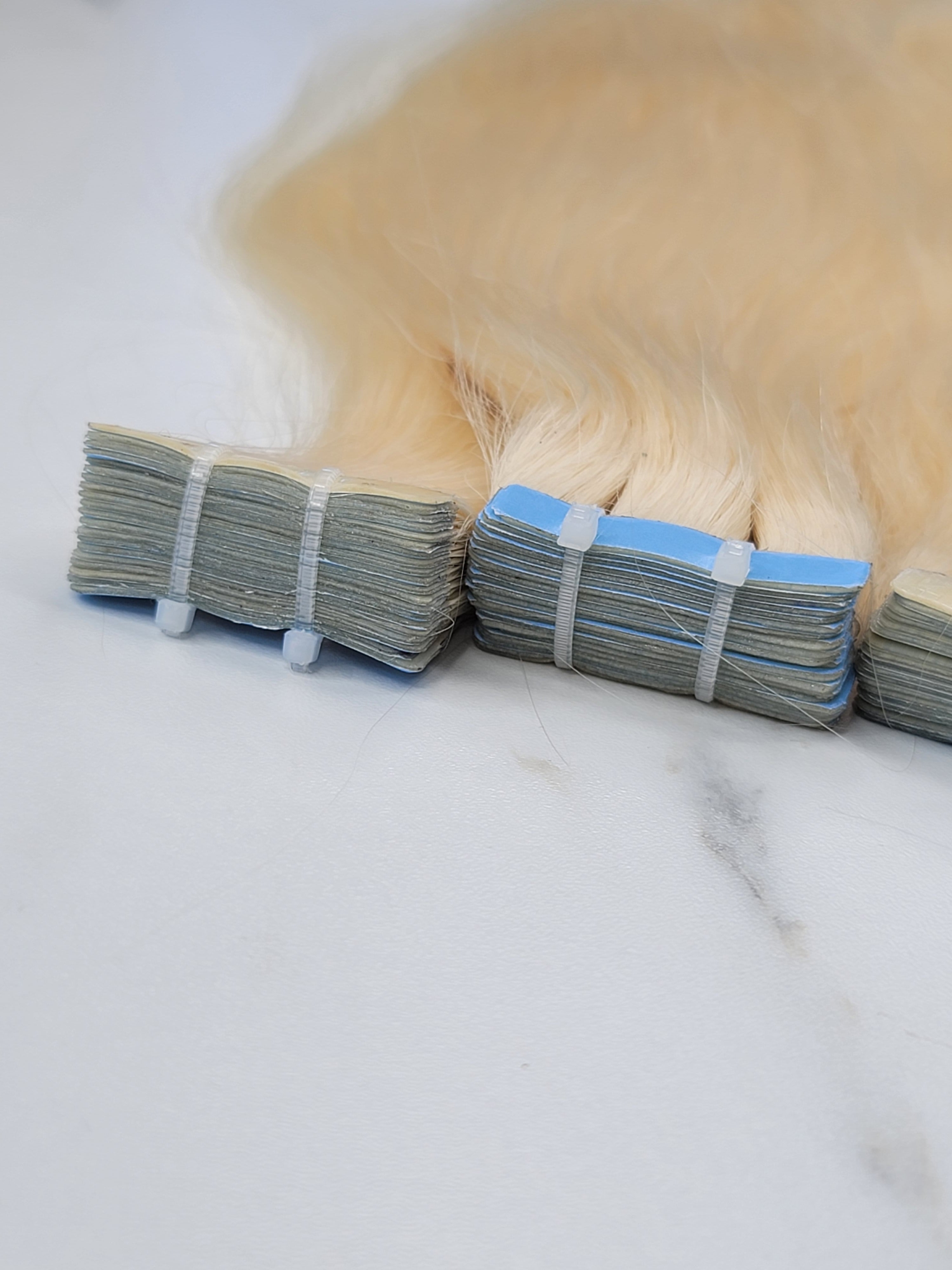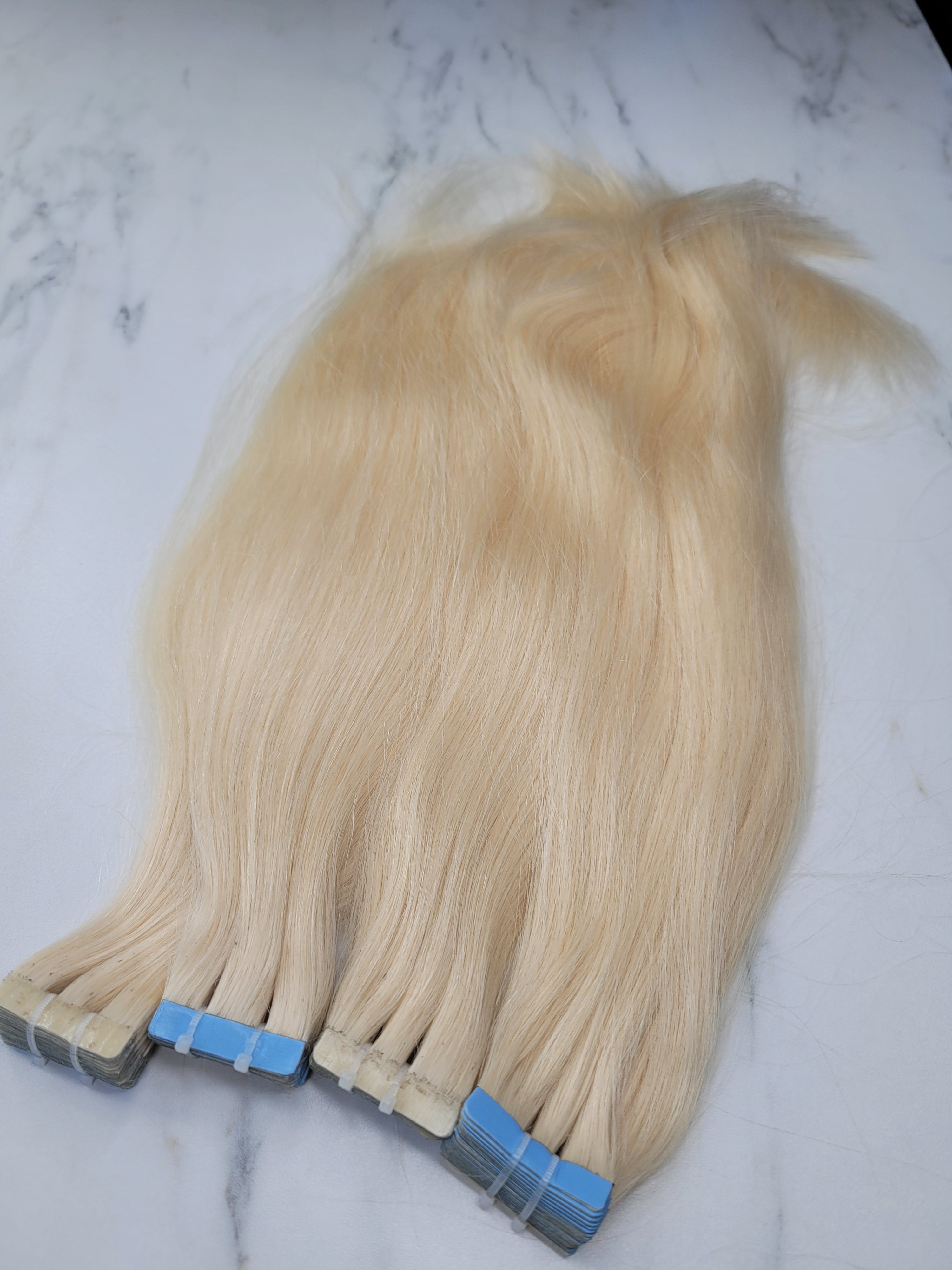 Blonde Natural Wave Tape-Ins
Blonde #613 Tape-In Extensions 
These extensions are 100% reusable. The adhesive from the back side can be removed and new adhesive applied for your future installation. 
The blonde #613 is our Natural Wave Raw Hair lightened to a beautiful lush #613 blonde hair color. The hair has no other form of processing, only the lightening process. The hair goes through a slow bleach bath lightening process to ensure the integrity and hair quality as well as hair cuticles remains fully intact. The hair can be dyed and withstand heat. 
Our Raw Indian Hair is sourced directly from the southern Indian states of Tamil Nadu and Andhra Pradesh. Our bundles are only made with healthy hair cut from the root, NOT shed hair. This ensures cuticle quality and that the hair will fall and lay naturally. Our hair donors do not use any chemicals or process their natural hair in any way.
Our Raw Indian Hair is 100% unprocessed. The hair is cut, cleaned, sewn onto the weft and conditioned only. 
Any curl patterns are created via steam using a pH balanced water to maintain the overall integrity of the hair as well as texture and color.
Vendor: Lux Hair & Lash
Blonde Natural Wave Tape-Ins